Cap sur El Cap
5 climbers, 3 sailors and 1 dog on a 15m sailboat, Samsara.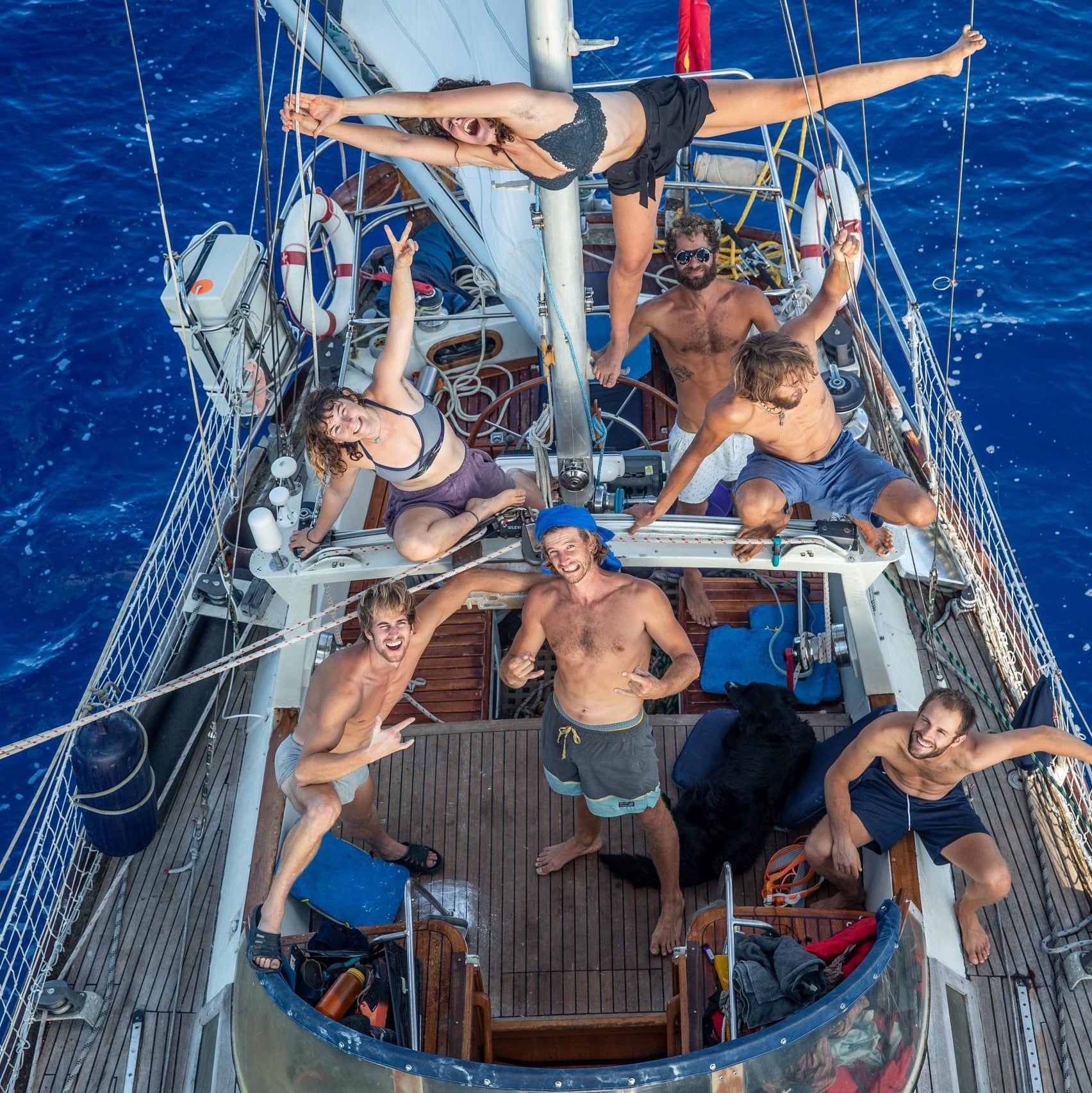 A life adventure with high walls and low impact
The Cap Sur El Cap crew is a mix of climbers and sailors who embarked on a low emission journey across the Atlantic with a 15-meter sailing ship. The plan is to reach the famous El capitan, a massive vertical rock in Yosemite National Park in the beautiful California. A quest that combines navigation and climbing.

A new approach to show that alternatives exist and that it is possible to live an extraordinary adventure while limiting its impact on the environment.